17 Mar 2020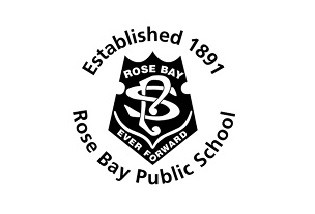 Updated information for parents and carers about COVID-19  - Monday 16 March 2020
Dear Rose Bay Families,
COVID-19 raises many questions amongst our families, staff and the wider community.  Information about COVID-19 changes daily and we continue to take expert advice from NSW DoE and NSW Health to ensure there is a consistent approach and that we follow all processes and procedures as they unfold.
To date, Rose Bay Public School is operational.  In the event of school closure, we will notify the community.  The School Executive Team is currently working on processes to support continuity of learning in the event of disruption to normal routines.  Further information will be sent home later this week.
CURRENT CANCELLATIONS
Cancellation of all non-essential teaching activities involving large gatherings or close contact until further notice. As of the 17 March, this includes the following and will be updated regularly.
9:20 morning lines
School Photos
Hebrew morning classes

All assemblies including Wednesday Morning Assemblies
Junior and Senior Band (Monday and Tuesday)
Instrumental Tutorials
Chess Club
Before school French Classes
All PSSA and school sports
PSSA trials
PSSA training
RedEd lunchtime dance

All excursions for term 1
Year 6 camp
Grandparents Day
Parent / Teacher Interviews - will be rescheduled, date to be advised
P&C Comedy for a Cause Fundraiser
Speech and occupational therapy

Violin group lessons Starting
Monday March 16, students will be directed into their classrooms at 9:10am.  Class teachers will be in rooms to supervise until lessons begin at 9:20 am.  We ask that parents and carers leave the site and do not gather in the playground.

The NSW Ministry of Health has processes to identify any close contacts of cases confirmed in Australia.  Advice about not attending school would be provided to these close contacts by the NSW Ministry of Health.  Consistent with current guidelines, students who are unwell with respiratory illness should remain at home until symptoms resolve.  In accordance with the NSW Department of Education's current practice, if any student becomes unwell, the school will implement infection control guidelines and follow the advice provided by the NSW Ministry of Health as appropriate.
Maintaining good hygiene standards is an important way to reduce the risk of acquiring and spreading respiratory infections.  Parents and caregivers are asked to promote good hygiene, including handwashing with soap as handwashing is the single most effective way to reduce the spread of germs that cause respiratory disease.  The school will be proactively reinforcing messages and practices related to good hygiene on a daily basis.
The NSW Ministry of Health has advice and resources about COVID-19 in English and other languages.  The NSW Department of Education will continue monitoring the COVID-19 situation and provide parents and caregivers with updated information about the virus.  If you need an interpreter to assist you with your enquiry, please call the Telephone Interpreter Service on 131 450 and ask for an interpreter in your language.  This service is free of charge to you.
Information about the department's response to the COVID-19 and links to advice from NSW Health is available from the NSW Department of Education School Safety page.  Daily updates will be posted.  There is also a link to this page from the homepage of the school website.
Yours sincerely,
Gai O'Neill
Principal
---