23 Mar 2020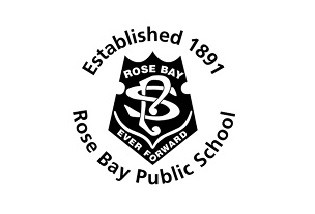 Updated information for parents and carers about COVID-19 - Monday 23 March 2020
Dear Rose Bay Families,
This message is to provide an update on where we are at, as of today, Monday 23rd March.
There continues to be some uncertainty about schools remaining open. At this point in time, parents are encouraged to keep students at home as of Tuesday 24th March. NSW Schools are open for those parents who work in our health system, education system, essential services and for any family that requires support.
Home Learning
All teachers have collaborated to develop supplementary learning activities that align with our current learning programs. You can access these learning activities at home via the link below. This is a fabulous selection of online and offline activities. There is at least one month of optional activities.
https://docs.google.com/document/d/14BXcmD5peAt5cRmC6hfJ5_IvxW_bmbJukdfurU7GGWI/edit?usp=sharing
You can also access the link from our Sentral Parent Portal. If you have misplaced or lost your child's login usernames/passwords, we will re-send these via email by the end of the week. Please be patient with this, the office staff are doing their best.
Please note, these activities will replace all other weekly homework delivered by your class teacher.
Sickness
If your child is unwell or is showing symptoms of a cold or the flu, then they should definitely stay at home and we advise you to seek medical advice. If your child becomes unwell at school, we will contact you and ask that you organise to collect your child from school as soon as possible.
The situation with the Covid-19 pandemic is constantly evolving and no doubt has many of us concerned. We will continue to keep you informed as best we can in order to provide clarity, some level of certainty and consistency.
I would like to thank all parents for your ongoing support and understanding. I'm also enormously proud of our incredible staff and grateful for their hard work, resilience and fortitude under circumstances we have not seen before. Finally, to the Rose Bay students – you have been truly amazing. Your focus on your learning and support of each other has been remarkable.
Once again, we will continue to keep you updated with any new information provided by the Department of Education as soon as it comes to hand.

Yours sincerely,
Gai O'Neill
Principal

---